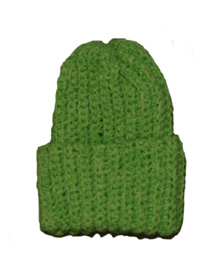 The KK Women's and Children's Hospital is always in need of little knitted and crochet hats for premature babies. These hats are used to keep These hats are not available commercially. Over the years the hospital has has relied on volunteers to make this hat.
This is a very very easy crochet hat for premature babies that you can make with 8ply (or DK) yarn. You only need 25g for for this hat, so its a great project to use up all the odd balls of yarn that one tends to accumulate over the years.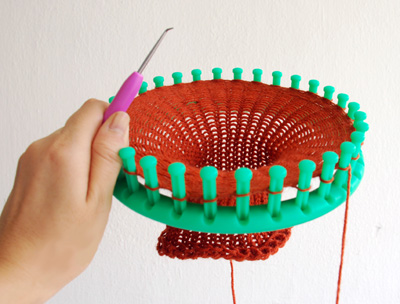 I have loads of these odd balls of yarn and half used balls of yarn. I finally found something to do with them that will benefit someone. I have also experimented knitting loom to make these little hats. It actually works! You need the green one one from Spotlight Singapore as seen in the picture. This is great if you have no knitting or crochet experience. This loom is quite forgiving and you can use 4ply yarn up to 8ply yarn for this hat. They will vary in size slightly but then premature babies come in different sizes.
Pattern for Premature Baby's Hat.
Once completed you can send the little hats to me and I will be happy to send them all to the KK Women's and Children's Hospital.
Send your completed hats to:
Tropical Knitter Pte Ltd
Toa Payoh Central Post Office
PO Box 216
Singapore 913108